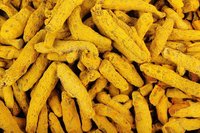 Dry Turmeric
Product Description
Turmeric is often used for its inflammation managing properties along with its immunity benifits . These properties are related to turmeric effect on joint disgestive and skin helth.
Curcumin can help manage intestinal function by reducing the frequency of bowel movement. It can also help relieve diarhes, especially for people with chronic bowel disorders.
Some studies show that turmeric extracts can help manage joint discomfort. This application may use pure turmeric or turmeric combined with other ingredients.
Turmeric can help support the digestive systems ability to manage ulcers caused by Helicobacter pyloribacteria, according some studies. This regimen typically consists of daily doses of turmeric extract for atleast one month.
Contact Us
House No. 11-99/1, Pulimoodu Vilai House, Nalloor, Karavilagam, Marthandam (PO), Kanyakumari, Tamil Nadu, 629165, India